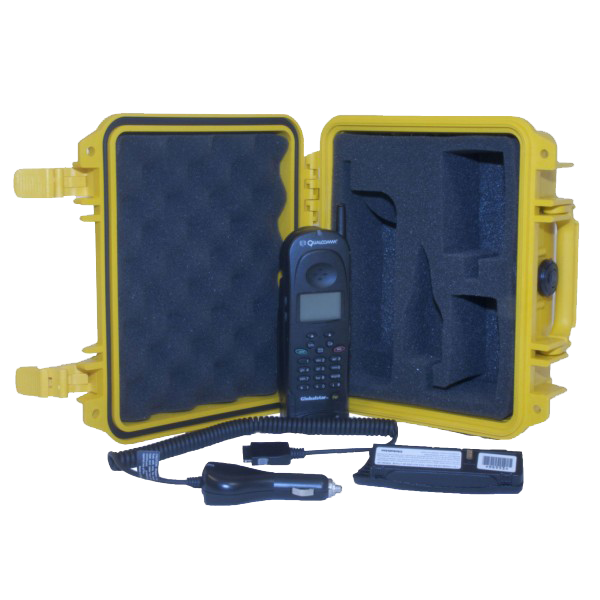 GSP-1600 Emergency Kit Bundle

GSP-1600 Emergency kit Bundle comes with GSP-1600 portable, charger, waterproof Pelican case with custom foam insert for the GSP-1600, spare battery, and CLA-1600 car adaptor. Phone is refurbished with less than 250 minutes of usage and includes a 90 day warranty.
The perfect accessory for any kind of an emergency, the waterproof case is ideal for fire fighters or kayakers, spare battery for when you need it most and car adaptor for auxilliary power. The case is bright yellow to make it easy to identify.