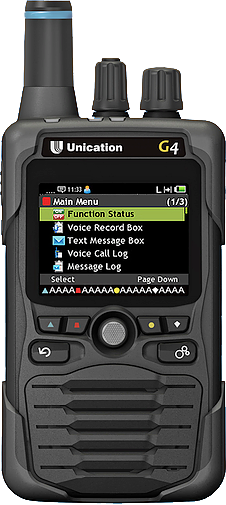 G4 Pager

The G4 is impact resistant, dustproof and waterproof to 1 meter for 30 minutes meeting IP67 and MIL 810E standards. It comes with a 2 year warranty, 128 channels, a full color display, 32 minutes of voice storage, Bluetooth, and rejects cell phone interference. The 700/800 MHz G4 supports P25 Conventional, P25 Trunking, and Conventional communications standards.
The G4 is a software-defined pager so new features can be added as they're made available. It comes with an Off Duty feature to prevent the pager from alerting and playing pages when you're off duty and in no position to respond. All notifications and voice alerts are customizable so every department or individual can choose what type of alert sound bites will best meet their needs.
A rechargeable high capacity 2800 mAh lithium ion battery is the main source of power for the G4.