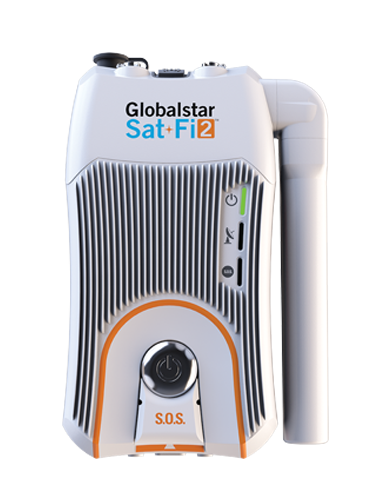 Sat-Fi 2
Sat-Fi 2 enables all your smart device features well out of range of the normal cellular network coverage. Connect up to 8 devices at once.
Connect easily using the Sat-Fi2 App and extend your business communications from the field with portable satellite Wi-Fi. Use your smartphone contacts to conveniently make a phone call, send a text message and an email directly from the app. Access compressed web content using Sat-Browse, check the weather or post to social. With S.O.S. capabilities, you can communicate with GEOS emergency response for added peace of mind if search and rescue services are needed.
KEY FEATURES
Sat-Browse, powered by Yippy, gives you compressed data for faster web browsing with speeds up to 72 kbps
Sat-Fi2 is dust and water resistant with the ability to withstand a high force of shock
Built-in rechargeable lithium battery that lasts up to 28 hours in hibernation mode, 6 hours on standby and gives you up to 2 hours of talk time
Connect up to 8 personal smart devices to your own private satellite network
The antenna is attached to the device which makes it portable, mobile and lightweight
U.S. based 10 digit phone number with direct dialing to 911 services
SPECIFICATIONS
DIMENSIONS
WIDTH 2.9 in (74.8 mm)
HEIGHT 1.5 in (36.9 mm)
LENGTH 5.8 in (148.4 mm)
WEIGHT 12.6 oz
BATTERY
TALK TIME 2 hrs
STAND BY 6 hrs
HIBERNATION MODE 28 hrs
DATA SPEEDS
OPERATING ENVIRONMENT
-4°F to 95°F (-20°C to 35°C) In direct sunlight
POWER SUPPLY
WI-FI RANGE
Up to 50 ft
LTE and Wi-Fi interference can
affect Wi-Fi range.
SAT-FI2 INCLUDES
Wall Adapter
Micro USB Cable Recommended use: Firmware updates only.
AC/DC 12V Charging Cable Packaged and/or shipped separately.
Quick Start Guide
Warranty Card
GEOS Information Card
Best Practice Card
Downloadable Documents
—————-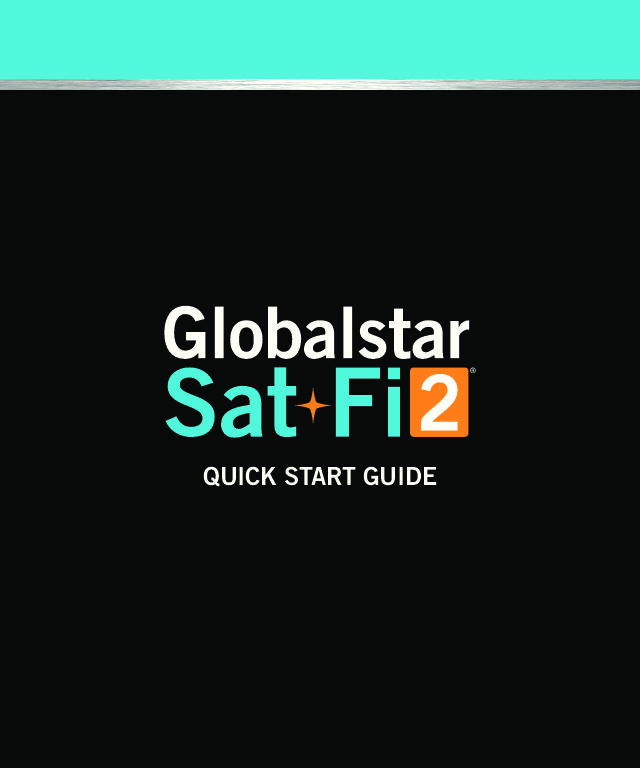 Quick Start Guide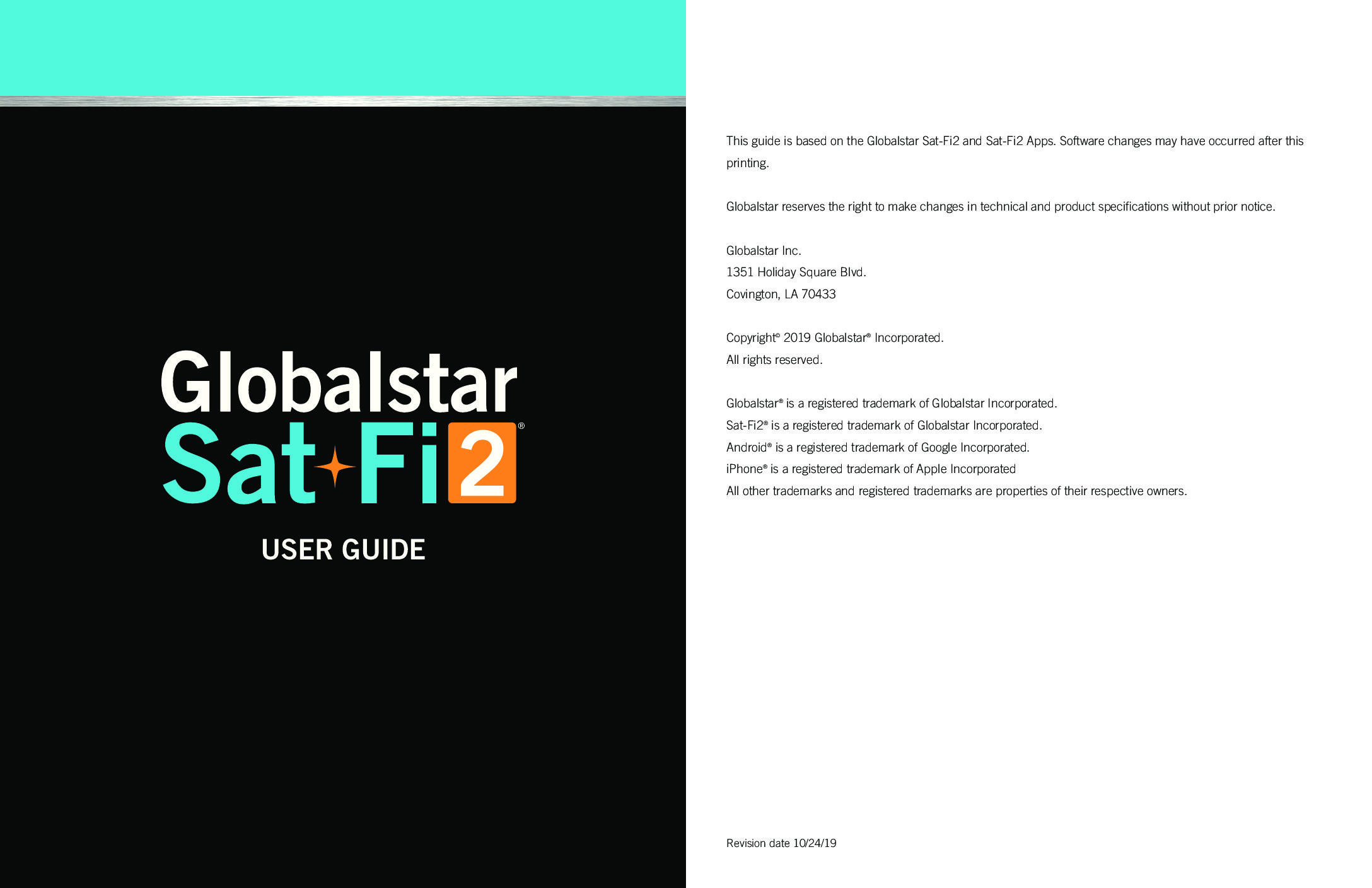 Sat-Fi2 User Guide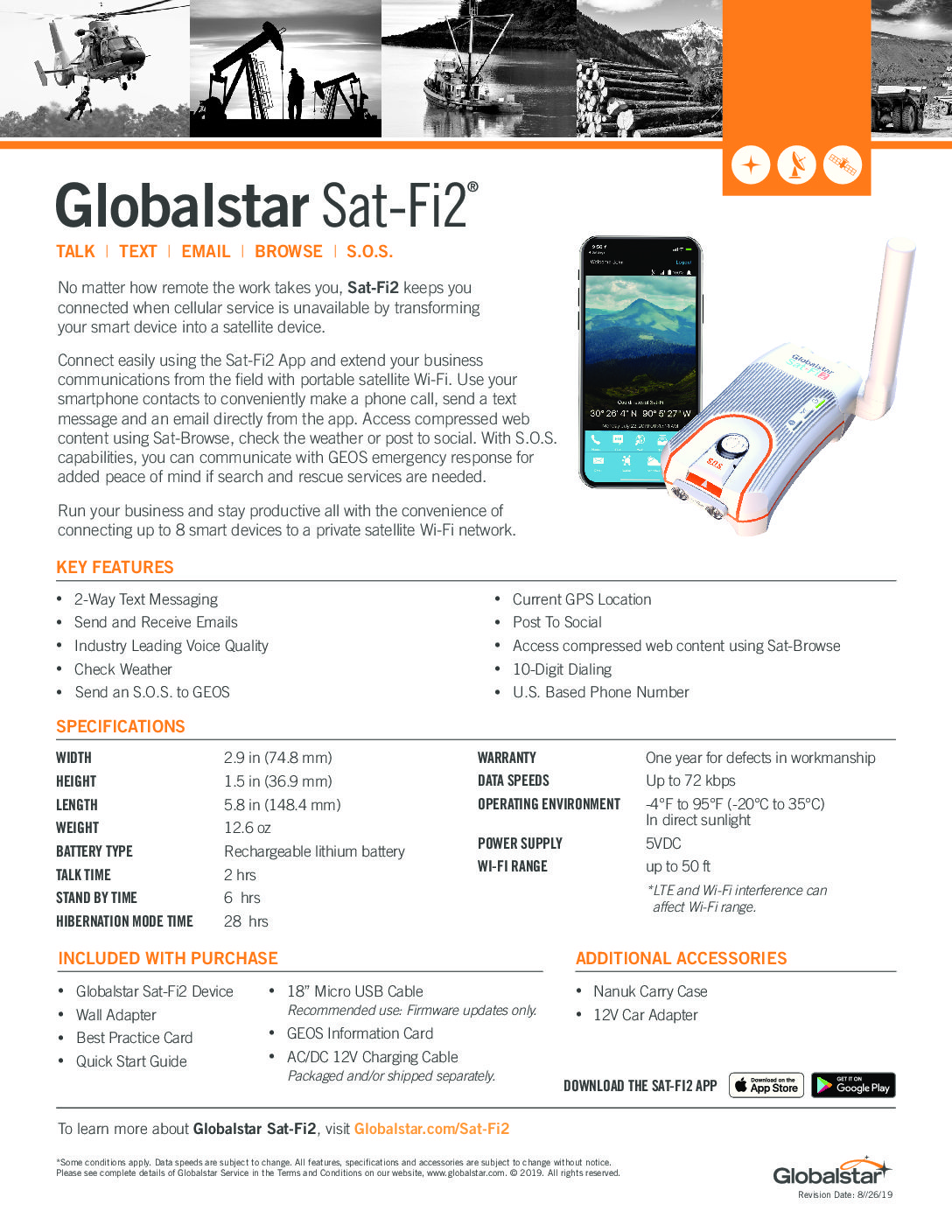 Sales Sheet


GEOS Guide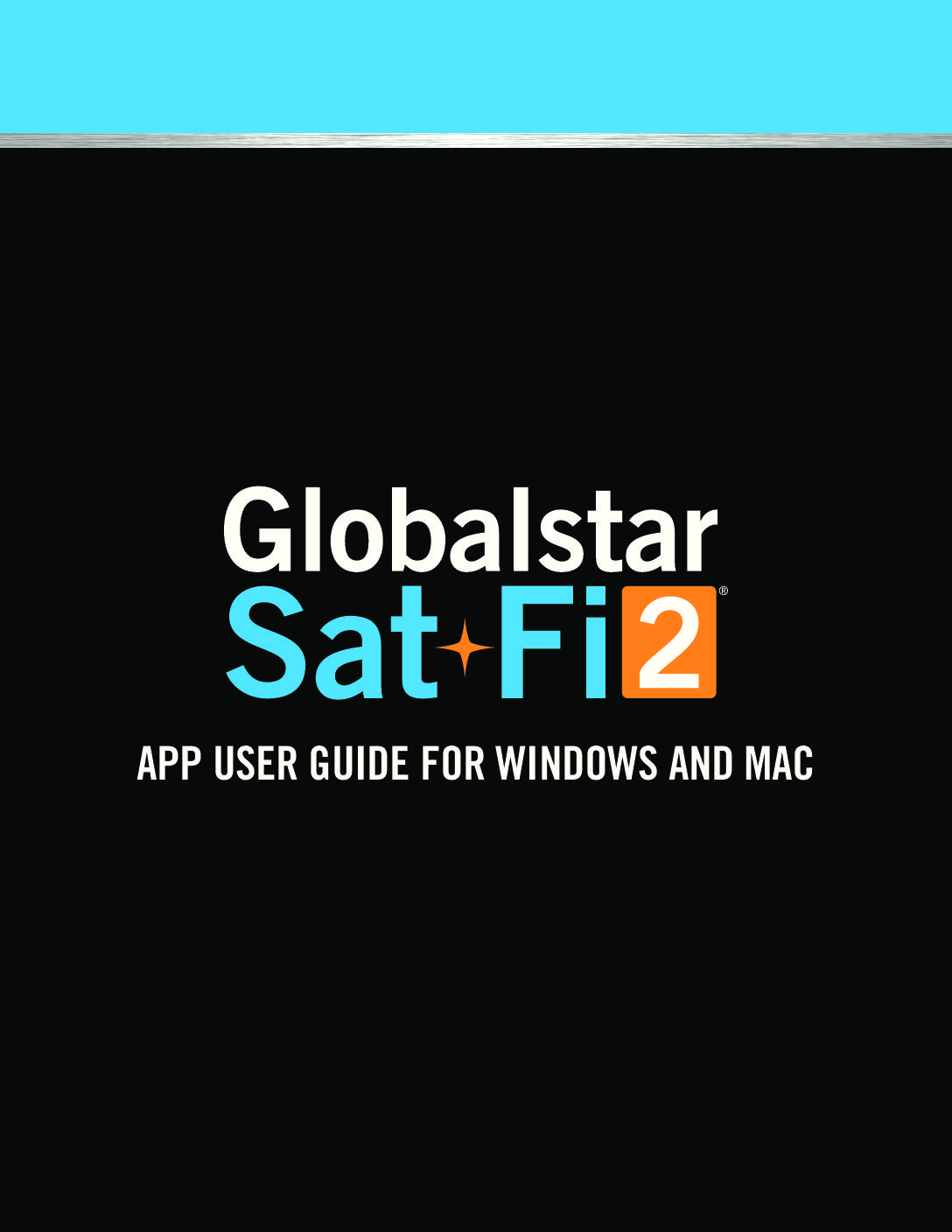 App User Guide
Contact us for Pricing & Availability
View all Current Promotions